Xander's Crossing
I knew about Nicole Wilson and her family before I met her or the Mother's of an Angel Friendship Network. My wife and I heard a news report that we turned off, but we never forgot. I wondered how a family would ever move forward. I still wonder. My first child was almost the same age as Xander at the time and my wife was pregnant with our second child. Many families hear the story and wonder what we could do to help. The must be something we can do. Perhaps Xander's Crossing will help families so that they never experience this.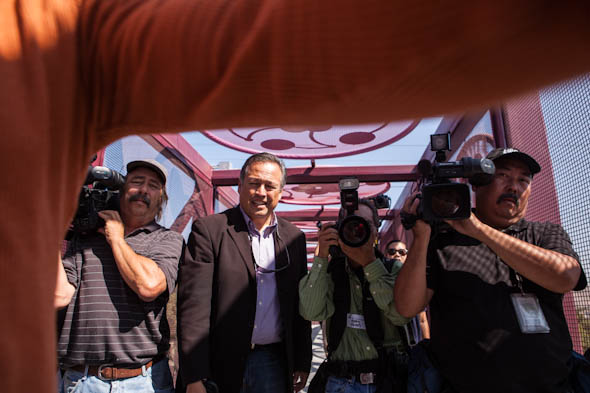 Nicole and her family have also helped me learn a great deal about loss and healing. This first image illustrates how journalists can show tragedy from a different perspective. I am handing the camera to Nicole's son so that he can photograph the journalists and other people at the event.  I am still processing images and emotions… please feel free to provide comments, perspectives and condolences.
bf
edited September, 30: Several news organizations have begun posting stories about the bridge. I am including one from NBC News Bay Area. Public officials will also begin publishing comments soon. Please add them to the comment section as you find them. I might need to approve the post if you have not posted here before.
Blossom Hill/Xander's Crossing Photo Gallery
Comments
comments