Remember The Audience – Photography Portfolios with Mark Murray
A few hours ago, Mark Murray and I presented our photography portfolio presentation in San Antonio, Texas for the Fall 2012 JEA/ NSPA National Journalism Convention. We have presented together at every JEA Convention since Nashville, Tennessee.  The presentation changes with technology and the city. The students influence or presentation too.  Here is my post from our last presentation in Seattle, Washington.
From this year's discussion, I will remember "purpose and audience." At least, I will remember that Mark and I tried to explain to "our audience" the importance of identifying the correct audience.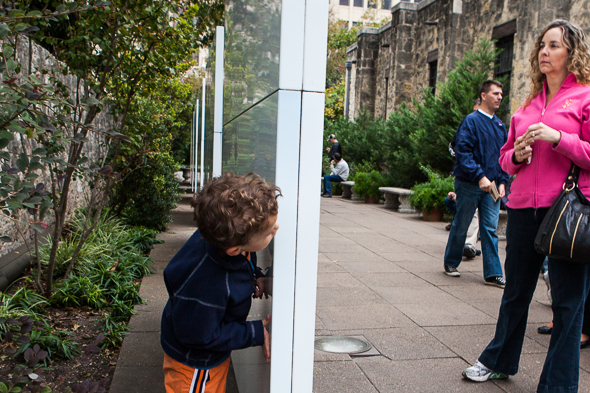 I often relate a portfolio to music. Photos can belong to the same album and sound different… but not too different. Photos can also sound similar, but not too similar, otherwise listeners feel cheated. We want variety and similarity. Viewers know variety when we see it and we know dissonance when we see it too. Portfolios and albums (or CD's) are similar.
When considering a portfolio, do you know your audience?
Is your audience large and loud?
Or small? Quiet? Happy to be together?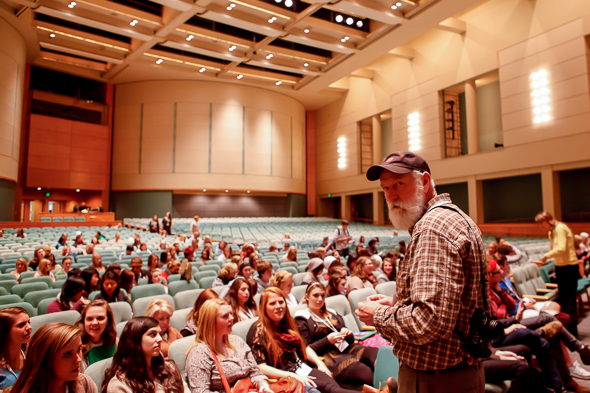 Have you submitted to a photography contest at a JEA/ NSPA event? If so, is your audience a group of unpredictable judges? If so, Mark and I cannot always tell you what will win, but we hope to guide you through the process. Winning is not the most important part of creating a portfolio.
To the many students and fellow educators who have helped us through the years, would you share with us what you remember helping you? Our session was packed again today, and I told our participants that I would post something and ask for responses from the graduates who have moved past the awkward portfolio days.
Comments
comments