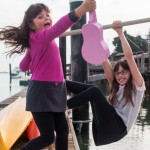 When I photographed the Tanner family last Sunday, the parents and two kids had just returned from a Hawaiian vacation. I have known Nicole since we both attended UC Santa Barbara (more than) a few years ago. Now we both live about three miles from each other in the Bay Area. While I was taking pictures, I kept thinking about the different definitions of the Hawaiian word "aloha." It means hello and good-bye and something in between. I think that also describes my relationship with Nicole and her family. We keep showing up for each other. I expect that it will always be that way… some cosmic Aloha.
Here is the slideshow again from the December 2014 photo visit.
Two years ago, I photographed the Tanners the first time shortly after they moved from the Central Coast. You can find the slideshow in the post.
Sometimes I think I am a good photographer.… Read the rest
---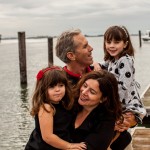 The last week, I have reconnected to my UC Santa Barbara past. In addition to visiting with a few former University of California Santa Barbara Gauchos, I attended the Cal-UCSB basketball game on the Berkeley campus. Before the game, the UCSB Alumni Association sponsored a Pre-Game reception.  On Saturday, I also photographed the Tanner family. The adults graduated from UCSB and recently moved to Alameda with their two daughters.
Nicole is a managing partner of Viva Strategy, a communications consulting firm for non-profits and philanthropic organizations. I have always appreciated Nicole. She is smart, kind and considerate. In the past, I would have spent more time talking to her…
but now she has two wonderful kids.
I brought my camera and my two kids. Everyone played.
Nicole also has a husband who bakes bread and watches football. After my wife arrived, everyone had something to do. My wife talked to Richard about baking.… Read the rest
---