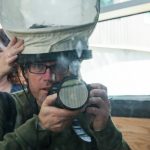 Twilight, lost my way
Twilight, can't find my way
In the shadows, boy meets man (from U2's Twilight)
Last week I photographed Inventing Our Future 2016 at Chabot Space and Science Museum in Oakland, California. The three day event was the Fifth Annual Integrated Learning Summer Institute sponsored by Alameda County Office of Education and other regional partners. The conference emphasizes how art can improve education across the curriculum. I have attended the last four summer workshops.
As the photographer, I visit all 33 workshops. I also meet the morning plenary speakers. I follow each day's theme as I follow the schedule. On day one, we explored "compassion for self and others." Several of the workshops focused on trauma. How do we help ourselves? How can we help our students?
Each year, I listen to music while driving to the workshop. This year I listened to U2's first album Boy.… Read the rest
---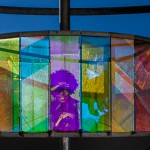 Last week I attended the third annual Art is Education summer institute in Oakland, California. The Integrated Learning Summer Institute: Inventing Our Future was held at the Chabot Space and Science Museum from August 12-14, 2014. The Alameda County Office of Education's Alliance for Arts Leadership organized the event.
For links to the galleries and notes, visit my More Than Kids blog where I have started keeping Notes on A Blog.
Chip McNeal opened the first day with a quote from astrophysicist Neil DeGrasse Tyson that underscored the theme of the three days.
"(W)e are all connected to each other… It's not that we are better than the universe, we are part of the universe. We are in the universe and the universe is in us."
By seeing the world this way, Neil DeGrasse Tyson feels "quite large." Perhaps art educators would benefit by viewing our work similarly. Are we limiting ourselves when we say that education starts (or ends) with art?… Read the rest
---