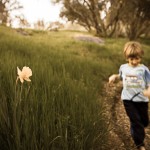 Jump In Let's Go…
I am going to miss 2013. I never want to experience anything like it again, but I loved the year. Now that I am at the finish line, I love it even more. Love is not always easy.
"Everyday is a faded sign, I get a little bit closer…"
The year was a trip. Every single day was an adventure. Everyday was a winding road that somehow brought me a little bit closer to what I needed. Detours led to important lessons. Failures redirected me to successes. The pattern happened so often in 2013 that I began to trust the process… after awhile. My best photo of the year, taken at a Train concert, has only been seen by about three people. My best writing was about death. One of my all-time best posts was written during my worst period of 2013. I also found my new job- a job I love- when I had stopped trying so hard.… Read the rest
---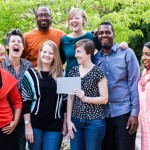 Ten days ago I photographed the 2013-14 class of Beatitudes Society's Fellows during their retreat in Berkeley, California. The Beatitudes Society is a national Progressive Christian organization that selects emerging faith leaders who have demonstrated an ability to lead.  (You can view my photos at this link.)
Originally, I had wanted to photograph the new class a day earlier so that I could photograph a country artist known for his song about worlds crashing down at a red light on a Sunday; however, when Anna Woofenden, the new Fellowship Program Associate, requested that I visit on October 16th, I realized that I had a bigger choice.
I could spend the 45th Anniversary of Tommie Smith's Gold Medal victory with fellow travelers or I could continue chasing red lights.
I chose to be with Anna, Rev. Anne Howard and the new class of The Beatitude Society Fellows. I chose correctly.… Read the rest
---