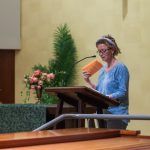 Last week Anne Lamott discussed her new book Hallelujah Anyway at Montclair Presbyterian Church in Oakland, California. A Great Good Place hosted the event; I took some pictures (that you can see here).
I was excited to see Anne. In 2014 I was on the other side of the country when she visited Oakland. I wrote a meandering blog post that referenced a few of her books and avoided any mention of my impending divorce.  Last week, I had already started reading her new book about "rediscovering mercy" when I noticed that I was one of the only men in the audience. It was shocking.
I am often one of the only men… or one of the only white people or one of the only people with a disability. I often seek activities where I will be an outsider, but I feel like a visitor. The Lamont event was different.… Read the rest
---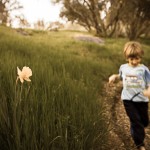 Jump In Let's Go…
I am going to miss 2013. I never want to experience anything like it again, but I loved the year. Now that I am at the finish line, I love it even more. Love is not always easy.
"Everyday is a faded sign, I get a little bit closer…"
The year was a trip. Every single day was an adventure. Everyday was a winding road that somehow brought me a little bit closer to what I needed. Detours led to important lessons. Failures redirected me to successes. The pattern happened so often in 2013 that I began to trust the process… after awhile. My best photo of the year, taken at a Train concert, has only been seen by about three people. My best writing was about death. One of my all-time best posts was written during my worst period of 2013. I also found my new job- a job I love- when I had stopped trying so hard.… Read the rest
---