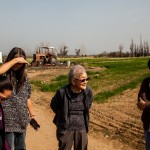 It is a few minutes past midnight on Sunday March 9, 2014. I have just returned home from Fresno County and I decided to post my photos from my last Fresno County visit. I wanted to post while it was still International Women's Day, because this story reveals something unexpected about the struggle for liberty. The post is late, just as liberation often arrives later than desired.
In January, I published the first installment of my long term project about Japanese Americans Internment Camp Survivors. When I returned to Reedley, California three weeks ago, Libby and her mother joined us. Libby and Tisha are related to many of the people I photographed in January.
Libby is my friend [wb_fb_f name="Carol Egoian" id=""]'s granddaughter. Carol is my connection to the story. Carol introduced me to the Art of Gaman and she introduced me to many of her family members, including those who survived the relocation camps.… Read the rest
---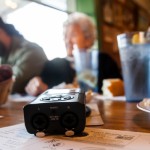 While I maintain the romantic belief that I can change the world with my pictures, I know from experience that meaningful long term photo projects usually change me more than the other way around. I can already feel the transformation now that I have started a new project about the Japanese American Internment Camp and The Art of Gaman.
Before a new project comes into focus, there is a paradoxical excitement that Robert Frost never quite captured. There are infinite roads and I want to rush down all of them at once…  into the past and back to the future. There are so many more roads not taken than I was led to believe.
If there is such a thing as "an official start" to this new project, it began during the Dr. Martin Luther King, jr. Day On at the California Museum in Sacramento, on Sunday January 19, 2014.… Read the rest
---