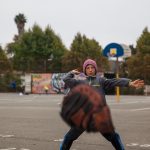 Last week my children started school again. My son attends a Spanish dual immersion school in Oakland, California. (My daughter attended Melrose Leadership Academy the first six years of MLA's bilingual program. Now she attends 7th grade in a neighboring district middle school.) MLA is not for everyone, but I believe in the school.
When my daughter was in the first class of bilingual students at MLA, I was concerned, but confident. I know what it means to be the first at something. I have also known people who were the first. I have known trailblazers, and this experience has given me comfort. I have probably taken these experiences for granted.
This last year, my son started playing baseball. He loves playing catcher. I attended a high school that is known for producing Major League pitchers and catchers. Fresno High School also produced the first Mexican American MLB manager. When I was a kid, my grandfather had married into his family.… Read the rest
---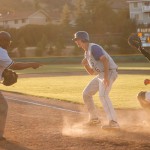 Last June, the North Coast Section 3 baseball championship was shared between San Marin High School and Acalanes High School. I have photographed some unusual events, but the game that ended in a 4-4 tie might have been the strangest.  After ten innings, the umpires called the game because of darkness. Nobody celebrated winning.
Photographing the final was anticlimactic. To explain what it was like shooting the game, compare the photos from the NCS Basketball Championships with the photos below.
A championship game should have celebration (or jubilation) and sorrow. For such a close game, there was … almost something. Acalanes led 4-2 going into the bottom of the 7th. San Marin tied the score and loaded the bases with no outs! San Marin needed one run to win the championship… but didn't. In the 9th, San Marin threw a runner out at home. The game was exciting, but there was no final resolution.… Read the rest
---