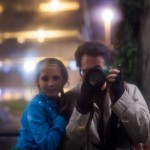 Tonight my daughter Emily and I visited Alta Bates Summit Medical Center where she was born ten years ago. Emily called the hospital "Magic Land," because it "gives life."
Ten years ago today was the best day of my life, because it was the day I started being a father. There is nothing better than being a father. Ten years ago today I also started taking photographs of my daughter. The gallery I created for Emily's 10th birthday contains about 100 photographs as of tonight.
THERE ARE SOME DECENT PHOTOGRAPHS.
Today is also the 50th anniversary of the Beatles' American Invasion. (Their first concert was in Washington, D.C. on February 11, 1964.) While I celebrated the Beatles and an R&B musician who inspired Emily's middle name, I also listened to a George Strait song during my morning commute. When Emily was four, "I Saw God Today" was the CMA Single of the Year.… Read the rest
---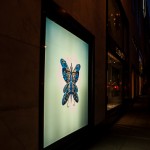 "The moment that you feel that just possibly, you are walking down the street naked exposing too much of your heart and your mind … that's the moment you may be starting to get it right." "Sometimes life is hard… and when things get tough this is what you should do… Make Good Art"
– Neil Gaiman, University of the Arts 2012 Commencement Address
I may not make good art now, but I am definitely walking in the middle of the street exposed. Many of my friends and colleagues have watched me recently and been unable to recognize me. I have wondered too. I have heard the whispers behind my back… even when I am alone. What has happened to Bryan? Granted, he is usually a little socially awkward, but has he lost it? Well, yes. I had.
And I did not know how TO FIND IT. On Sunday while wandering through a bookstore, I found Neil Gaiman's book about Making Good Art.… Read the rest
---