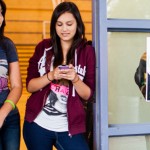 Last week I attended the2013 Sonoma County College & Career-Ready Fair at Windsor High School. Almost ten years ago, I had an idea that high school students in Sonoma County should have a Fall college fair. I worked for a college and when I visited the local high schools, I realized that many schools had eliminated their college counselors. Students were not receiving information about college. It was unfair.
You can view more College Fair photos here.
I approached many people with my idea, but only one person had the vision necessary to sustain the event. Chris Vetrano, the assistant principal at Windsor High School, knew how to organize events. With the help of many other community organizers, she has built a successful annual event.
I attend each year to remember what inspires me. I am inspired by people who are willing to help others. I am inspired by people like Chris who can see a crazy idea and create a successful event.… Read the rest
---