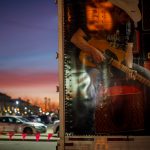 Last Friday night, I traveled to my old home town to photograph Brad Paisley's Weekend Warrior Tour. In addition to photographing Paisley, I also photographed Dustin Lynch, Chase Bryant and Lindsay Ell. I reviewed the concert for Stereo Embers Magazine, so this post will mostly include photos with links to photo galleries.
In the concert review, I mentioned that Paisley included a visual tribute to Salvador Dali on one of his album covers. The Time Well Wasted cover was inspired by Dali's "The Persistence of Memory." The Dali album also included a duet with Dolly Parton and, for surrealism, excessively corny outtake tributes to Hee Haw.
Paisley is married to the actress and author Kimberly Williams-Paisley. Kimberley wrote the best-selling book "Where the Light Gets In" that discusses how her family struggled with her mother's rare form of dementia. When Brad Paisley performs, it is easy to forget that he is part of a family too.… Read the rest
---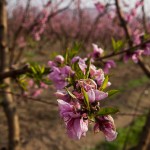 A journey is a person in itself… We find after years of struggle that we do not take a trip; a trip takes us. – John Steinbeck
Sometimes I have to let go. Too much happened in February. I want to understand it and explain all of it. Now. I want to explain one February and the last 140 years of the Central Valley… and I want to explain it all with one blog post, five photos, a Steinbeck quote and a country music song.
On Valentine's Day, I took a trip through the San Joaquin Valley. The same day that President Obama visited Fresno to discuss the drought with area farmers, I visited Fresno County to continue a project about Japanese-American internment camp survivors. I wondered which US President I would want to share a drought with (not draught beer), especially if I were a small farmer. Has any US President supported the interest of the small farmer in the Central Valley?… Read the rest
---