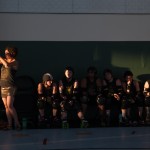 I am a roller derby photographer and my 2016 season started last Saturday. I usually photograph at The Craneway Pavilion in Richmond, California where light imitates art … or art imitates cupcakes. I forget.
I posted one gallery of the two evening bouts here.
Bay Area Derby created two "united teams" to compete against Sacramento's Sacred City Derby Girls and the Santa Cruz Derby Girls. My son was unsure which team to support, so he chose his team the same way he chose his cupcake. (He chose the blue one.)
Before the evening bouts, I took my children to the Rosie the Riveter WWII Home Front National Historical Park. We would have watched the junior derby "Golden Goblet" earlier in the day, but my son played his first baseball game Saturday and my daughter danced earlier that morning.
My kids enjoy derby as much for the community and competition as the cupcakes and cookies.… Read the rest
---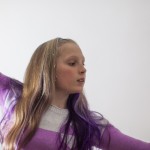 My daughter turned twelve last week. She held a "Cupcake War" birthday party and created original desserts. Before the party, I reminisced about my twelfth birthday and shared some of the memories with her. During the party, I photographed Emily and her friends and the "guest judges," including her nine year old brother. I photographed her the next day on her birthday in our downstairs basement/ballet/photo studio. The studio is a work in progress.
I am still connected to many of the people I invited to my twelfth birthday party. There were times when some of us lost contact, but we eventually reconnected. I imagine it will be the same for my daughter. Many of her current friends will remain in her life. The adults will provide the ingredients, but she will decide what to incorporate.
In the future, Emily and her friends will share stories about cupcake wars and other messy battles. … Read the rest
---