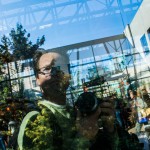 True story:
While I was preparing for my final presentation, a sales person approached me in my hotel lobby. The woman wanted to sell me something similar to a timeshare, "but it was not a timeshare."  I stopped preparing my presentation while my tea finished steeping.  She continued asking me questions loud enough so that I could barely hear the newscaster discuss the recent CIA Director's resignation. Then the salesperson inside my hotel asked me, "So what do you think about this David Petraeus thing." Before I could respond, the salesperson continued,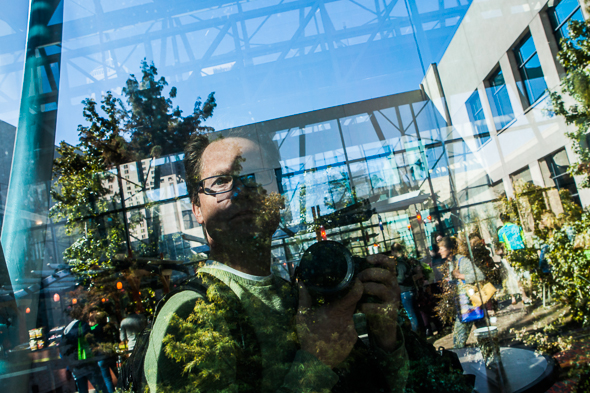 "I think that Obama is a secret Muslim and he is covering up Benghazi."
I paused before responding… I paused several times. My answer was quite brilliant, and I will share it for you in the comment section in case your hotel sanctions similar sales tactics. For now, I want to illustrate a different point.
Some people will make up "the story behind the story."
At the San Antonio JEA/ NSPA National High School Journalism Conference, I presented a photo story workshop with Dave LaBelle.… Read the rest
---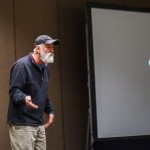 On Saturday, Dave LaBelle and I presented a workshop at the 2012 Spring National Scholastic Journalism Conference. This was the first time that Dave and I presented together although we have critiqued and judged photo competitions several times. At the last three conventions, the Journalism Education Association introduced a photo story category. Dave and I noticed that contestants did not seem to understand how to create compelling stories.
Students were submitting groups of photos that were often related, but missed important elements.  While structure is not the most important aspect, it is not inconsequential either.  As I stated during my presentation,
"Saying a photo story is about structure is like saying a good written essay is about having five paragraphs."
A good photo story changes the participants, including the photographer, but also the viewer and the subject. Photo stories are interactive.  I used the photo above to illustrate interaction. The photo also has a deeper meaning.… Read the rest
---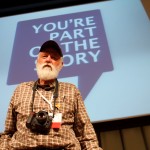 Somehow, I have done it again.
I have found another partner to create an important presentation for the Journalism Education Association. Just as I have done at previous national conferences with the photography portfolio presentations, I have partnered with an amazing photography educator.
In addition to being an award winning photographer, Dave LaBelle has educated many Pulitzer Prize winners. Dave has also written important books on photo ethics and story telling. Despite his accomplishments, Dave is friendly and modest. He is one of the most approachable people I know. At JEA conferences, his sessions are usually packed. I assume that a few hundred people will attend our photo story session.
To paraphrase Mark Twain, the death of the photo story has been greatly exaggerated. Dave and I will discuss the importance of the photo story, especially in a world that is increasingly virtual. Newer technology tools have helped image makers tell stories with pictures.… Read the rest
---