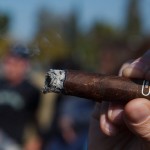 The Fresno High School Senate is the oldest club of its kind in the country. Founded in 1890, The Senate honors tradition, academic excellence and leadership. Even though we play an annual football game, athletic ability is not a requirement for membership. The Senate is a group for education leaders and mentors. The football game is just one of our many traditions.
I have written about the Stogie Bowl in 2009 and 2010. To see the photos from previous years, visit the old blog posts.
To see this year's photos, click on me.
Most of the current participants were not born when I played my first Thanksgiving game on November 22, 1984.  I did not intend to play 28 straight years, but I enjoy being part of an organization where students learn to disagree civilly. The younger students continue to provide hope that the next generation will lead us to a brighter future.… Read the rest
---