I traveled to Washington, D.C. again for another epilepsy event. The Ninth Annual Walk for Epilepsy was held near the Washington Monument on Saturday morning April 11, 2015.
After I received my t-shirt at the walk headquarters downtown, I walked another block to a bookstore where Tavis Miley was speaking about his new book, "My Journey With Maya." He explained how Maya Angelou had helped him find his way when he was lost. At one point when he was especially lost, he asked her how to find his way. He remembers her response: "We find our path by walking it."
There are many reasons that I walk. I walk because others can't. Some people from my community have died suddenly. Some have died slowly. I walk because some are unable to do so. I walk because some day I will not be able to do so.
I walk because others have gone before me so that my path is easier.… Read the rest
---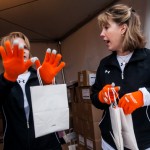 On Saturday, I participated in the 2014 National Walk for Epilepsy in Washington, DC. It was the fifth time I attended the national event and the Epilepsy Foundation's 8th annual walk. Today is also international Purple Day. Purple Day was started by Cassidy Megan in 2008 when she was just a kid. (She is still just a kid.) Sometimes, it takes a kid to do something important.
Purple is our color. I know other groups claim it too, but for us, it rains purple. One day, I hope that the rest of the world will see more purple rain. I want people to see monuments and museums and memories for purple people. Some say that it takes a village, but it might take a village idiot to accomplish my goals. I might be that village idiot.
Orange is the new purple this year. Orange was everywhere. There were orange gloves, orange flags and orange superheroes too. … Read the rest
---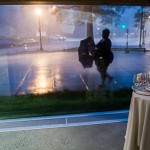 Dorothy Gale! This morning when I woke up in my own bed, I finally had an explanation to my recent eight day odyssey. I had survived three (?) Emerald Cities in eight days. I photographed two epilepsy awareness walks (Here are photos from yesterday's National Walk for Epilepsy). My adventure included lions and super shuttles and service dogs.  On Friday night, there was a tornado warning in Washington, D.C. Two nights earlier, the storm nearly trapped me in Chicago.
My blind faith was tested often the last eight days. When I photographed the Epilepsy Foundation of San Diego County fundraiser, I felt disoriented. I was in the valley of the blind… and I was not the person who had one eye. I needed a service dog just as much as anyone else.
On Wednesday, I left Oakland for Washington. Because of the Midwest storm, I barely made my connecting flight.… Read the rest
---