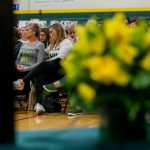 People often contact me and ask me questions about photography, but a couple weeks ago I received an unusual phone call about some of my photographs. A woman found pictures of the 2011 San Marin High School basketball team's North Coast Section championship season.
She wanted the pictures for a memorial service.
That's how I learned that San Marin's basketball coach Craig Pitti died. Craig had been diagnosed with Cancer this September. He died last month. San Marin High School held a memorial service last week.
I attended the memorial and brought my camera.
I taught at San Marin High School during the 2010-2011 school year when SMHS won it's first section title. For the five year anniversary, I created a photo book and sent it to Pitti. I neglected to include my name, but he responded with a beautiful message that I plan to keep as long as possible. During the playoffs last year, I attended one of San Marin's games when they played at another one of my former schools.… Read the rest
---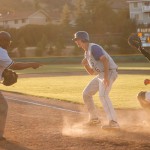 Last June, the North Coast Section 3 baseball championship was shared between San Marin High School and Acalanes High School. I have photographed some unusual events, but the game that ended in a 4-4 tie might have been the strangest.  After ten innings, the umpires called the game because of darkness. Nobody celebrated winning.
Photographing the final was anticlimactic. To explain what it was like shooting the game, compare the photos from the NCS Basketball Championships with the photos below.
A championship game should have celebration (or jubilation) and sorrow. For such a close game, there was … almost something. Acalanes led 4-2 going into the bottom of the 7th. San Marin tied the score and loaded the bases with no outs! San Marin needed one run to win the championship… but didn't. In the 9th, San Marin threw a runner out at home. The game was exciting, but there was no final resolution.… Read the rest
---