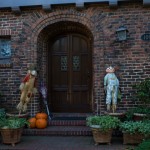 Four years ago, I published a blog post about the local Occupy Oakland General Strike. The main protest started in downtown Oakland on the morning of November 2, 2011. Before I arrived at the protest, I captured images that I thought would illustrate a different part of the "income inequality" story. I visited the city of Piedmont, California and photographed the city within the city of Oakland. For this post, I juxtaposed images from the General Strike with those from Piedmont.
If you do not live near Oakland, you may not know about Piedmont, California. It is a small incorporated city completely inside Oakland.
In 2011, if there were an Oakland equivalent to Occupy Wall Street, it would have been "Occupy Piedmont." I did not want to encourage an Occupy Piedmont movement, but I found Occupy Oakland to be, at best, off-message. It was Occupy Everything… except where rich people live.… Read the rest
---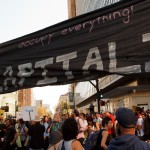 On November 2, 2011,  Occupy Oakland held a General Strike. Occupy Oakland is one of the few hundred United States cities that are participating in the Occupy Wall Street movement that started in New York's Zuccotti Park. Several thousand Occupy Oakland protesters marched to the Oakland Port in the afternoon and shut down the nation's fifth busiest port.
(Here is the direct link to the photo gallery. I added the link on November 2, 2015, because the flash gallery is not easily viewed or read on smartphones.)
Occupy Oakland was mostly peaceful, until much later Wednesday evening, when it was not. Of the 103 protesters who were arrested November 2nd and early November 3, only 32 were reportedly from Oakland. Some were from East Coast states. Many of the peaceful protesters attempted to stop the "anarchists" from breaking store windows and vandalizing property. Others protesters helped clean up the next day.… Read the rest
---