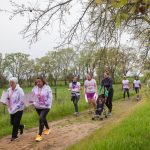 I have had epilepsy since I was 16. I had my first seizure one month after running the San Francisco Marathon. For many years afterwards, I continued running with limited success. Mostly, I ran away from the truth about my health.
Last weekend, I attended the first annual Seize the Moment 5K walk/run for Epilepsy in Sacramento, California. The event was held at Gibson Ranch Park on March 26, 2017. March 26 is also "Purple Day," an international day for people with epilepsy. There was a regular 5K followed by a color run with a lot of purple haze. My two children attended with me.
Jodi Ortiz, race manager
The National Walk for Epilepsy in Washington, D.C. was the same weekend this year. I had gone every year since 2010, but I did not feel like going this year. When I first started attending, I was excited. I felt useful.… Read the rest
---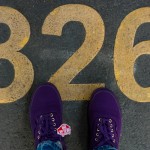 Today is Purple Day. Purple Day is for those of us with epilepsy. Canadian Cassidy Megan started Purple Day in 2008 so that people throughout the world could connect with each other and transform how people saw us. I was 16 when I had my first seizure. Cassidy is still only 17.
When I was 16, I was encouraged to hide epilepsy. I did not have a camp or event… or color. Now, I see purple often, especially on days like today. I saw a purple flower at the first Camp Coelho summer camp I visited in 2009. It was in plain sight. It felt as if it were there for me.
Having a color means that I have people. I have people who have been there for me when I need them. They are like miracles. People love me when I feel that I am unloved. People encourage me when I feel that I can't move forward.… Read the rest
---