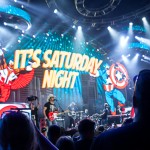 If Music is the best medicine, what do you take with a Whiskey Lullaby?
So I went to see Brad Paisley on Saturday night at the Sleep Train Amphitheatre in Wheatland, California. When I say that I went "to see Brad Paisley," I mean that I went to talk to him and photograph his show. Paisley contacted me after I had written a blog post regarding a seizure joke he made on live television. Paisley seemed genuinely apologetic during our online communications, but until I met him in person I doubted if he had even sent the messages.
When people ask me what is it like having epilepsy, I can now tell them about the Brad Paisley Experience. Having epilepsy is not normal. Having epilepsy is watching television and hearing one of your favorite musicians say something that trivialized a deadly health condition. You will want to protect your friends who have seizures and your friends who love country music.… Read the rest
---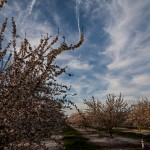 If you missed Part 1, "If I Could Write A Letter to Brad Paisley," you can click the link and read it. Mr. Paisley or someone who can control his Twitter feed contacted me which is not as important as the issues surrounding imagery and people with disabilities. I am going to continue the discussion here. Originally, it was going to be called Part II – Glendale Pronounced Glen Dale (Sweet Home of the Best Guitar Riff). I probably need titles that are less confusing.
When you wish upon a rising star,
Makes no difference who you are…
UNLESS YOU ARE DIFFERENT LIKE ME
Pt 2 – OK, I'll bite
Why is imagery so important? Pictures, movies, and songs can show people what is possible. Disney owns ABC (and ESPN.). ABC televises the show Rising Star. On Rising Star, one of the expert judges joked that a performer probably gave some viewers a seizure… or something close.… Read the rest
---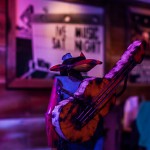 Brad,
You're not supposed to say the word Epilepsy, in a song.
It's just another Saturday night and you are probably busy. You are a big country music Celebrity, and I am just one of  millions — one of millions of Americans living with epilepsy, so I do not expect you to read this letter any more than you expected your 17 year old self to hear "If I Could Write A Letter To Me."
Click on image to launch slideshow
You see, I am a member of a country club that has "the most loyal fan base in the world." I have modest talent and a mountain of faith that motivates me to warn you even though I have a history of being ignored. If I were to write a letter about epilepsy it would probably be stored on an old Epilepsy Foundation website. I would hop your fence and hand deliver this message personally if it would help, except everyone knows that only happens in fairy tales.… Read the rest
---