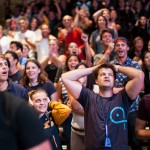 Last Saturday, the B.A.D. Girls held their 2014 women's flat track roller derby regular season championship. Roller derby has become a popular sport throughout the world. B.A.D. is one of the top leagues in the Women's Flat Track Derby Association, or WFTDA.  The WFTDA lists leagues on their website.
I am an official photographer for the Bay Area Derby Girls. I really do not know why I don't smile more often. After bouts, I post photos to my photo site (www.AflatTrackMind.com and to my little facebook site). I write blog posts here. I am going to write less this time and just post links and photos.
Derby fans are wonderful. They really care. The best derby fan is probably an eleven year old girl. She is just off to the right of this picture. You can find her in the photo gallery if you click the picture or go here.… Read the rest
---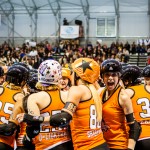 Last weekend, I took my new derby persona, P Giddy, on the road to Santa Cruz. I also took my family. We live about 2 hours from Santa Cruz, and my persona did not adjust until I walked into the new Kaiser Permanente without the kids … and Joan Jett's Bad Reputation played. If P Giddy had a patron saint, it would be Joan Jett, though the Wilson sisters influenced his style guide.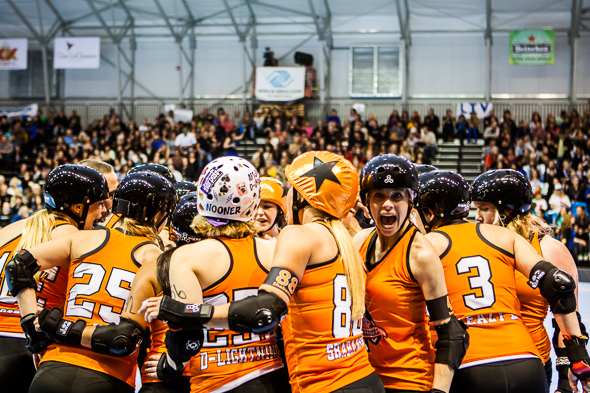 Women's Flat Track Derby is many things to many people, but derby is more Afternoon D-Lightning than Starland Vocal Band. At it's core, derby is Rock and Roll… and I love rock and roll. To prepare my children for their first bout, I showed my kids the I Love Rock N Roll video by Joan Jett and the Blackhearts.  The video starts with Bad Reputation, so the kids learn TWO JOAN JETT SONGS.
My son, who turns 7 this May, might love Joan Jett more than I do.… Read the rest
---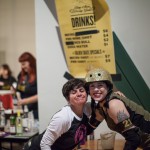 I am like an official women's derby photographer now. I am more than a little excited. I'm running and I won't touch ground. Eva Menace, the PR person for The B.ay A.rea D.erby Girls, invited me into Saturday's season opener on March 2, 2013 at the Craneway Pavilion in Richmond, California. Now I can take photos of REAL LIVE DERBY GIRLS like Lulu Lockjaw. Lulu actually let me take her picture. Wow. What's a boy to do?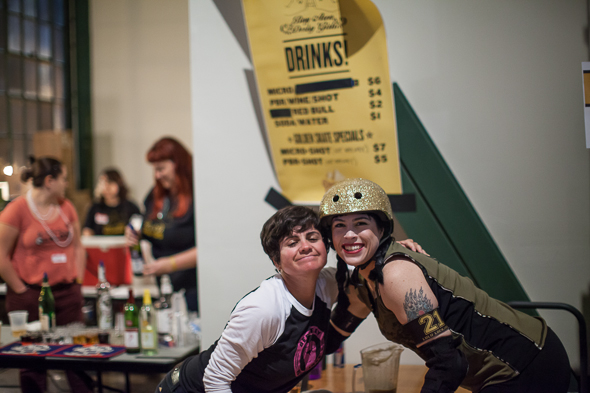 I think I have a found my derby persona too.  As I understand derby personas, they are like an alter egos. My derby alter ego uses the word "like." He also has the exuberance of a respectful high school sophomore boy who happens to drop his camera and damage his lens.  (Assuming this never happens again, it was worth it.) If you are one of the five people who read my blog, you know that I usually take my self way too seriously.… Read the rest
---