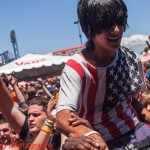 Vans Warped Tour 2012 … Coming to a parking lot near you.
Some concerts are better outdoors. Some are even better just outside the stadium. The Vans Warped Tour is one of those events. It is better when it is in the parking lot.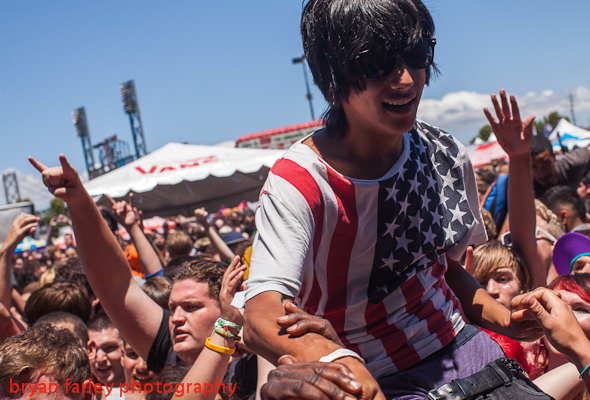 When the 2012 Vans Warped Tour arrived in the Bay Area, the music festival stopped next to AT&T Park in downtown San Francisco. The festival sold out. When I photographed Vans Warped the last two years at Shoreline Amphitheatre near San Jose, California, the event felt cramped despite the amazing energy. There are  approximately 80 bands performing on seven stages. There are vendors, non-profits and demonstration areas.
People need space.
I photographed about twenty bands. I took nearly 2,000 photos. A San Diego band, Pierce The Veil, performed on one of the main stages towards the end of the day. There are several bands that I wish I could follow during the summer, or at least shoot a few more times.… Read the rest
---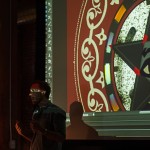 Adobe hosts Photowalks to promote their products and users. At their March 2012 San Francisco Adobe PhotoWalk, more than 200 photographers walked around the SOMA District finding photos. The walk started and ended at Adobe's San Francisco offices.
PhotoWalks are a great opportunity too see differently. When I attend photowalks, I force myself to watch others and take different pictures, such as the whimsical self portrait of the statue above.  I also force myself to learn something from other photographers, and if possible, teach something to a person who might know less than I do.
You never know what you might see at a photowalk. I thought I was photographing established photographer Jim Goldstein, but he was busy experimenting with his gear, so I did not stop and talk to him. (We tweeted to each other later.)
During the PhotoWalk, Adobe staff interact with the photo walkers. As a user, I appreciate the the Adobe staff.… Read the rest
---