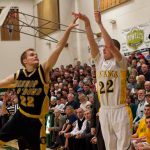 Must news be new?
Is five years too soon?
If a picture is worth a thousand words, how much is a photo book worth?
Five years ago, I taught at San Marin High School in Novato, California. From the moment I applied for the position on August 16th, 2010, until my last day at the school, I made powerful images. I started to belive in "photo gods." I felt that if I just showed up with my camera, I would find a picture.
During the last few months, I have been physically unable to take pictures at the same speed. Instead of making pictures, I have been making photo books. I created one book about the 2011 San Marin Boys Basketball team. In 2011, the team won its first North Coast Section championship in school history. Eventually, the team lost in the CIF State Tournament.
I used Adobe Lightroom and Blurb to create a 110 page hard cover photo book.… Read the rest
---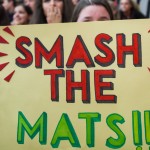 This post is about three basketball games that all occurred on March 2nd. I photographed two of the games. The other game was played in 1962.
When I was in 5th grade, I remember taking a standardized reading comprehension test. We read a short story about Wilt Chamberlain scoring 100 points against the New York Knicks. We were asked to categorize the story. Because I knew it was impossible for anyone to score 100 points in an NBA game, I decided that the story was fictional. Of course, Wilt scored 100 points against the Knicks on March 2, 1962 and my distrust of standardized tests was born.
The second story happened five years ago on March 2, 2011. I was teaching at San Marin High School in Novato, California. I had just learned that I was going to lose my teaching position, because the technology department was closing. Our boys basketball team was hosting one of the state's top teams, Bishop O'Dowd in a North Coast Section semifinal the next night.… Read the rest
---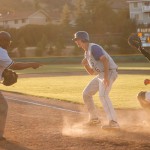 Last June, the North Coast Section 3 baseball championship was shared between San Marin High School and Acalanes High School. I have photographed some unusual events, but the game that ended in a 4-4 tie might have been the strangest.  After ten innings, the umpires called the game because of darkness. Nobody celebrated winning.
Photographing the final was anticlimactic. To explain what it was like shooting the game, compare the photos from the NCS Basketball Championships with the photos below.
A championship game should have celebration (or jubilation) and sorrow. For such a close game, there was … almost something. Acalanes led 4-2 going into the bottom of the 7th. San Marin tied the score and loaded the bases with no outs! San Marin needed one run to win the championship… but didn't. In the 9th, San Marin threw a runner out at home. The game was exciting, but there was no final resolution.… Read the rest
---