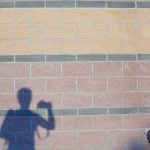 This feels more like an obituary than an anniversary… an acknowledgement that a language has died, or as John Lennon sang, "Everybody's talking and no one says a word."
13 years ago today, I began working at Brooks Institute of Photography in Santa Barbara. At the time, Brooks was a visual art college respected throughout the world. If you believe the press reports and Facebook postings, Brooks closed last month. I don't believe everything I see about Brooks. While working for Brooks, I learned how imagery can be manipulated. I also learned to question the parent company that owned Brooks during the nearly five years that I worked for the school.
I was going to start the post with the phrase, "Life is a paradox," and so it was with Brooks. Many of us who worked for Brooks were loyal to the college, but not the company. We searched for a safe harbor, so that we could live with the turbulence caused by our dysfunctional parent. … Read the rest
---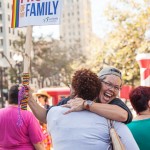 This recent Labor Day weekend, I took my kids and my camera to the Oakland Pride Parade. We walked with our Episcopal Church and several other religious groups. Many mayoral candidates, including Mayor Jean Quan, attended the parade. I took pictures. (HERE is my photo gallery!) While I was walking around before the parade, somebody asked my affiliation. Perhaps the person wanted to know if I worked for a publication or politician. I interpreted their question differently, "How did I become a member of a church group at a pride parade?"
Here is the oversimplified version:
I joined a political campaign, because a politician offended me by something she said in a church.
I joined a church because of something my candidate said while campaigning for Congress.
Yesterday was Labor Day. Besides being an official holiday, Labor Day Weekend is the unofficial last weekend of Summer. When I was a kid, Labor Day was the last day before school.… Read the rest
---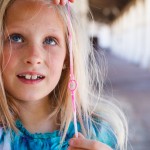 I attended UCSB and lived in Santa Barbara for twelve years. Two weeks ago, I returned with my daughter to meet many of my good friends. I wanted her to meet the people who shaped me and to learn how to create community. We visited my old school and my old church. My daughter met my old friends. It was one of my all-time favorite weekends.
I planned the trip around Sarah Fenstermaker's farewell party. Sarah was the Women's Studies Chair when I became UCSB's first male Women's Studies major. She is leaving Santa Barbara for Ann Arbor where she will direct the University of Michigan's Institute for Research on Women and Gender.  When Sara and I first discussed my becoming a Women's Studies major, I do not think we realized what I was giving up. I also did not realize the life-long relationships I would gain and that my own daughter would meet Sarah's daughter.… Read the rest
---