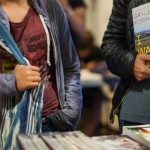 This is going to be a short post, but I could probably write a book… except I am not an author. (Sometimes I forget that I am not an author and I write too much.)
Last week I attended an event where two best-selling authors, Gayle Forman and Jay Asher, promoted suicide awareness and I remembered that I am a survivor of suicide. It is not as though I had forgotten, but sometimes I become disconnected to that part of my life. It is easy to forget because I belong to many other families and I am involved with all of them. Besides, there are times when I forget that any of this is real. I listened to a couple fathers who lost daughters to suicide. That made it a little more real too.
One of my college friends recently posted an Abraham Lincoln quote (or maybe it was attributed to Mark Twain) that people too easily accept that which is posted on the internet.… Read the rest
---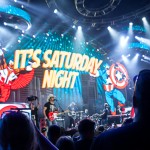 If Music is the best medicine, what do you take with a Whiskey Lullaby?
So I went to see Brad Paisley on Saturday night at the Sleep Train Amphitheatre in Wheatland, California. When I say that I went "to see Brad Paisley," I mean that I went to talk to him and photograph his show. Paisley contacted me after I had written a blog post regarding a seizure joke he made on live television. Paisley seemed genuinely apologetic during our online communications, but until I met him in person I doubted if he had even sent the messages.
When people ask me what is it like having epilepsy, I can now tell them about the Brad Paisley Experience. Having epilepsy is not normal. Having epilepsy is watching television and hearing one of your favorite musicians say something that trivialized a deadly health condition. You will want to protect your friends who have seizures and your friends who love country music.… Read the rest
---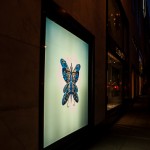 "The moment that you feel that just possibly, you are walking down the street naked exposing too much of your heart and your mind … that's the moment you may be starting to get it right." "Sometimes life is hard… and when things get tough this is what you should do… Make Good Art"
– Neil Gaiman, University of the Arts 2012 Commencement Address
I may not make good art now, but I am definitely walking in the middle of the street exposed. Many of my friends and colleagues have watched me recently and been unable to recognize me. I have wondered too. I have heard the whispers behind my back… even when I am alone. What has happened to Bryan? Granted, he is usually a little socially awkward, but has he lost it? Well, yes. I had.
And I did not know how TO FIND IT. On Sunday while wandering through a bookstore, I found Neil Gaiman's book about Making Good Art.… Read the rest
---