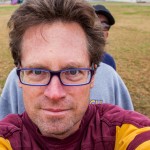 Thanksgiving is my favorite holiday. Until this year, I waited until Thanksgiving to thank people… and then something changed.
more later…
now time to play football.
Here is an old post about Stogie Bowl from 2009. Here is something a little more recent (2012.)
It is later.
Early this year, my former priest, Robert Cromey, challenged me to thank people more often. His simple advice changed my life. Thanking people however, is not always peaceful. It is not easy.
Life is full of conflict, tragedy and hardship. When life gives you lemons, it is difficult to say thank you if you do not drink lemonade. This last year has been especially difficult. I still cannot explain some of my challenges. Yet I became grateful when I thanked people. I also accepted gratitude the more I practiced being grateful. Thanking people helped me see that each wave of bad news would lead to a new opportunity.… Read the rest
---