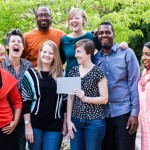 Ten days ago I photographed the 2013-14 class of Beatitudes Society's Fellows during their retreat in Berkeley, California. The Beatitudes Society is a national Progressive Christian organization that selects emerging faith leaders who have demonstrated an ability to lead.  (You can view my photos at this link.)
Originally, I had wanted to photograph the new class a day earlier so that I could photograph a country artist known for his song about worlds crashing down at a red light on a Sunday; however, when Anna Woofenden, the new Fellowship Program Associate, requested that I visit on October 16th, I realized that I had a bigger choice.
I could spend the 45th Anniversary of Tommie Smith's Gold Medal victory with fellow travelers or I could continue chasing red lights.
I chose to be with Anna, Rev. Anne Howard and the new class of The Beatitude Society Fellows. I chose correctly.… Read the rest
---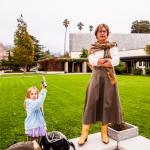 When I first met Anne Howard, I lived in Santa Barbara, California and attended Trinity Episcopal Church. She served as the Associate Rector and I sat in the back of the church.  I would watch the Trinity families imagining the easy Sunday mornings when I could bring my future family to church. I left Santa Barbara before meeting my wife. I miss Trinity. Sometimes, I miss those easy Sunday mornings when children magically arrived at church and happily greeted their parents.
Last week, my daughter finally met Anne Howard in Berkeley, California outside Pacific School of Religion.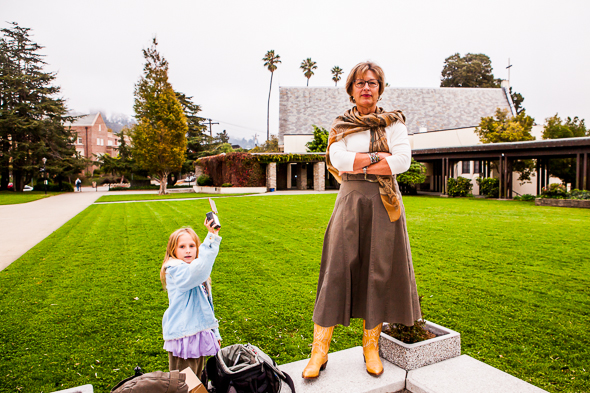 http://www.bryanfarley.com/gallery/Reverend-Anne-Howard-The-Beatitudes-Society/G0000CiHaAXQbXPE
As the Executive Director of The Beatitudes Society, Anne mentors emerging church leaders across the country. This role seems a natural fit. Whenever I am near Anne, I realize that I am in a constant state of emerging. She is one of the few people who can mentor me, just by staring at me a certain way.… Read the rest
---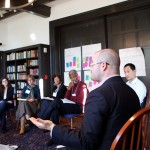 In some cultures, January 6 is Epiphany. As with personal epiphanies, the holiday is a little more complicated. The holiday can last several days or it can start on different dates. Epiphanies rarely start when expected, even when placed on the calendar.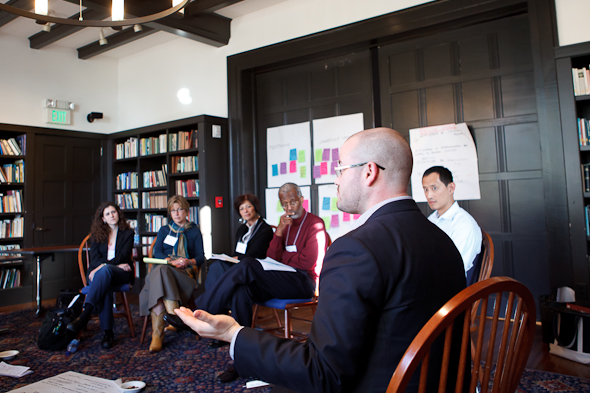 Last Fall, I photographed Rev. Anne Howard and The Beatitudes Society's leadership team while they were "rebirthing" the organization. The team visited from many different parts of the country to guide the organization into its next period of growth.
When the organization has been redesigned, the changes will appear seamless. New members will experience epiphanies, but if we are not careful, the emerging leaders will miss an essential part of the epiphany process. Epiphanies are not simply revealed. They are often created with intentional, dedicated focus.… Read the rest
---