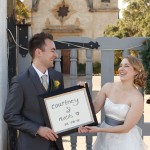 NOTE: These photos were updated on 12/12/12, primarily because of site changes that a viewer can't see. All of these were outtakes from the wedding of Courtney Stout and Nick Maksimowicz on December 10, 2012.
Last weekend, I photographed the Carmel Valley, California wedding of Courtney Stout and Nick Maksimowicz. I also photographed their rehearsal and portrait session. One gallery is at the bottom of the post. Other photos can be found on my website.
If every wedding were like Courtney's and Nick's, I would shoot weddings more often. Despite the Monterey Peninsula location, the wedding was more about friendships and commitment than it was about wealth. The couple's friends organized the wedding. I was recruited by the bride's childhood friend.
I spent two days with the couple and their friends. After two intense days, I have new friends too. When I left, I missed Nick and Courtney and the other people who attended.… Read the rest
---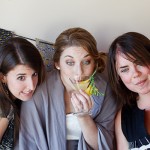 The last two months, I have transitioned from my old TypePad blog to a new WordPress blog. I am still sentimental about my TypePad blog, but I wanted an application that would continue improving. With my new BryanFarleyPhotography WordPress blog, my images are sharper and my posts are easier to locate on the internet. While I have been learning WordPress, I have spent hours staring at widgets, plugins, themes, statistics, code, categories and so many other options that I wondered if I would ever solve my problems.
Then I saw photos from a makeshift wedding photo booth and it did not matter.
The bride and her friends gathered around a laptop and a makeshift photo booth. I photographed the women as they took photos of themselves. As we took photos, we all laughed.  I have not stopped laughing. This simple photo booth application motivated me to solve my WordPress problems and my Facebook struggles.… Read the rest
---