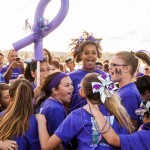 Depending on when you met me in the epilepsy community, you may know me as a poised advocate who always seems to have his camera or you might know me as a nervous neurological wreck. When I first visited the Epilepsy Foundation of San Diego County last February, I was the awkward version of myself.
This year I was much more comfortable. I knew the routine and I even recognized some of the people from last year's event.
People seemed to recognize me too! On the day before this year's walk, I visited the office. I was much more relaxed. I want to say that I acted like myself, but that is only partially true. I also acted like myself when I was nervous and scared. Sharon's Ride, and similar events, helps me feel less scared.
If you want to see more photographs from the event, you can jump to the photo slideshow.… Read the rest
---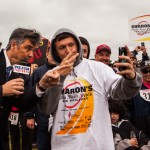 I got to tell you something…
Today is 311 day. (March 11.) 311 is a band. 311 can be many other things too, from a government help line to a fictional area code. I am posting tonight so that my Advanced Photography students can learn more about me as a photographer with epilepsy. This week I have assigned a great deal of writing. I thought I would give them the chance to create extra work for me if they wish. (It is my version of extra credit.)
I took these photographs last April in San Diego at the 2013 Sharon's Ride Run Walk for Epilepsy. The event benefited the Epilepsy Foundation of San Diego County. This photo was taken before the photo at the top of the post.
This photo was taken after the other photos.
So, what brings me here? When I look at the first photo, I realize that I see things differently than most people and that I might be cursed.… Read the rest
---