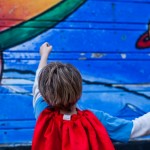 One of my students wore a shirt today with the words, "It started with a smile." The shirt reminded me of one of my previous blog posts as well as a song lyric to (Everybody Talks) "It Started with a Whisper."
I talk. I talk to myself. I talk to my pictures. They talk back. We have conversations. If this sounds a little crazy, it is only because I am downplaying my confusion. I am like an amp turned to …  eleven? But these START at 11
 It is 11/12/13 and counting
If truth is stranger than fiction, perhaps fiction can teach me something… if only I could tell the difference between the two. Lately, my life is starting to feel more like the rockumentary This Is Spinal Tap. Exchange drummers and fathers and we almost have a movie. There is another difference. I am going to Boston tomorrow for another JEA National Convention, unlike the fictional band whose Boston gig was cancelled.… Read the rest
---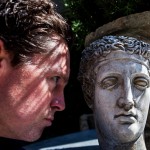 "If your photographs are not good enough, you are not close enough." – Robert Capa (1913-1954)
Getting closer is a useful skill, and as we "get closer" to the 2013 Spring National High School Journalism Convention, I have been contemplating Capa's quote and the meaning of "getting closer." On the first day of the convention, I will teach an all-day photography workshop where we will practice getting closer literally, technically and metaphorically.
Sometimes getting closer is simple and we wait for the subject (or convention) to get closer.  Other times we must adjust. We can change equipment or change our personal perspective. We can research a subject and become closer to the people we photograph. We can invest ourselves. We can also become more vulnerable and admit to our community that we have a disability. (I have had epilepsy since high school, but I did not talk about it until the last few years.)
During the workshop, we will also investigate Robert Capa and his advice.… Read the rest
---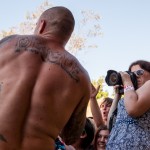 In one month from today, I will do something pretty cool. At the JEA / NSPA Spring National High School Journalism Convention in San Francisco, I introduce Chelsea Lauren to the journalism education community.  I have been looking forward to this day since I met Chelsea at the 2011 Vans Warped Tour. The presentation will be one of the highlights of this convention. The students and educators will love Chelsea.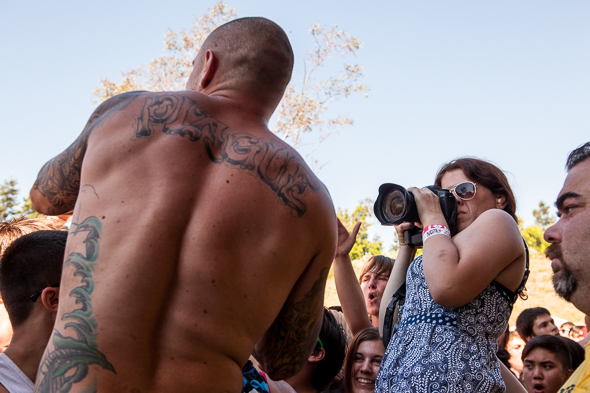 Chelsea photographs concerts, celebrities and fashion events. While her content interests me, Chelsea impresses me for others reasons. Chelsea is professional, considerate and authentic.  This unusual combination was apparent when I met her at Shoreline Amphitheatre in 2011. Chelsea talked to everyone, including me and the high school student, Cathy Rong, who photographed the music festival too. Chelsea also talked to security and the other photographers. Chelsea was genuinely interested in everyone.
Chelsea also talked to the musicians, and she talked to everyone as if they were people.… Read the rest
---