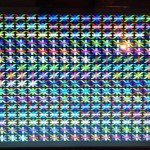 Several years ago a student told me about photos she took during a trip to Africa (or maybe it was post Hurricane Katrina New Orleans.) I do not remember the photos, because I never saw them. Her hard drive failed.
She had not backed up her images. Her photos were lost forever and I was not sympathetic.
Almost every time I back up my images, I remember the student. Computers are built to fail (or be stolen) and I do not want to lose my photos.  Well, my hard drive failed while I was in the middle of processing 2,000 concert images.  I have not lost anything yet, except an old computer. I have a new computer sitting in a box and cell phone pictures of diagnostic tests from my old computer.
I have several external hard drives and Adobe Lightroom catalogs, but I do not have a plan. Not really.… Read the rest
---