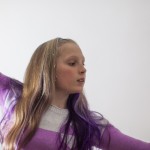 My daughter turned twelve last week. She held a "Cupcake War" birthday party and created original desserts. Before the party, I reminisced about my twelfth birthday and shared some of the memories with her. During the party, I photographed Emily and her friends and the "guest judges," including her nine year old brother. I photographed her the next day on her birthday in our downstairs basement/ballet/photo studio. The studio is a work in progress.
I am still connected to many of the people I invited to my twelfth birthday party. There were times when some of us lost contact, but we eventually reconnected. I imagine it will be the same for my daughter. Many of her current friends will remain in her life. The adults will provide the ingredients, but she will decide what to incorporate.
In the future, Emily and her friends will share stories about cupcake wars and other messy battles. … Read the rest
---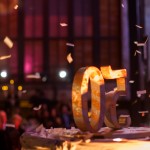 On Saturday November 7, 2015, I photographed Oakland Mayor Libby Schaaf's 50th Birthday Gala at the Old West Oakland Train Station. Mayor Schaaf celebrated her birthday by having a fundraiser for the East Bay College Fund. The 50th Oakland mayor raised money for 50 scholarships.
See my slideshow of the 113 year old building and the birthday gala.
Before I left my house, I read a Knute Rockne quote in Justine Gubar's book Fanaticus.
One man practicing sportsmanship is far better than a hundred teaching it.
 Knute Rockne, who was born in 1888, was a young man when the 16th Street Station opened in 1914. For Schaaf's birthday, I thought that I might repackage Rockne's quote and apply it to diversity.
One person practicing diversity is far better than one hundred people teaching it.
Even though the event was about diversity and education, it was more about "practicing diversity" than teaching it.… Read the rest
---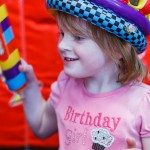 I have two little kids. My kids have friends. Their friends have birthday parties.
For a few years, I attended  birthday parties nearly every weekend. I often brought my camera. One of my son's friends, Vivian, has had three parties at three different East Bay birthday party hot spots.
Each year, she wore the same shirt.
Vivian changed a little each year. Some of the parents changed too. You can see the photos of parents and children here.… Read the rest
---