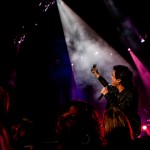 The Bay Area band Train is touring California again for their new album Bulletproof Picasso. I photographed two shows during their previous Mermaids of Alcatraz Tour for the California 37 album. The Script and Gavin DeGraw played both shows. Ashley Monroe joined Train during their set in August of 2013.
Can't believe how time flies by.
I wrote a really good review for me … I mean, I wrote the review so that I would enjoy reading it. I don't know if anyone else would find the review useful, but I thought I was quite clever. I liked my pictures too. I photographed the bands and the audience, and while some of the pictures were decent, I never posted my single most amazing concert photo. Perhaps I will share it with the lead singer some day.
A couple years ago, I was developing a project about artists who donate time and money to charitable causes. … Read the rest
---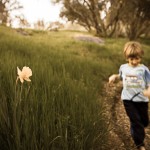 Jump In Let's Go…
I am going to miss 2013. I never want to experience anything like it again, but I loved the year. Now that I am at the finish line, I love it even more. Love is not always easy.
"Everyday is a faded sign, I get a little bit closer…"
The year was a trip. Every single day was an adventure. Everyday was a winding road that somehow brought me a little bit closer to what I needed. Detours led to important lessons. Failures redirected me to successes. The pattern happened so often in 2013 that I began to trust the process… after awhile. My best photo of the year, taken at a Train concert, has only been seen by about three people. My best writing was about death. One of my all-time best posts was written during my worst period of 2013. I also found my new job- a job I love- when I had stopped trying so hard.… Read the rest
---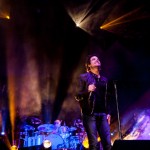 Train returned home to Northern California for two shows last weekend. I photographed both concerts. The first concert was north of Sacramento in Wheatland, California at the Sleep Train Amphitheatre. The second concert was at the America's Cup Pavilion, a temporary facility at Piers 29-31 along San Francisco's Embarcadero. Irish band The Script performed before Train. Gavin DeGraw opened. Ashley Monroe played with Train during their set at both shows. Even though all the artists played nearly the same set lists, the concerts were different. In Sacramento, it was hot. In San Francisco, it was a typical cold foggy summer night. Still, both shows were excellent.
See Gallery of Sacramento Train Concert.
Train reminds me of author James Joyce. Coincidentally, Joyce and The Script are from Dublin, which might explain my recent preoccupation with Joyce. Joyce was known for playing with words and creating multiple meanings. Train songs are playful and funny in a similar way.… Read the rest
---