Napa Valley Oxbow Public Market
Napa seems far away from Oakland.  Napa Valley is not really part of the Bay Area, but Napa is closer to Oakland than other Bay Area cities. If traffic is light, I can make it to Napa in about an hour. On Friday, I went to Napa to spend the night with my wife. We worked during the day and visited downtown Napa on Friday and Saturday.
I have been experimenting with my new cell phone camera. At the Oxbow Public Market in downtown Napa, I photographed an interesting French antique at Heritage Culinary Artifacts. I returned the next day with my real camera, but the piece was being packed for a new buyer. The blackberry photo was also taken with my Android cell phone.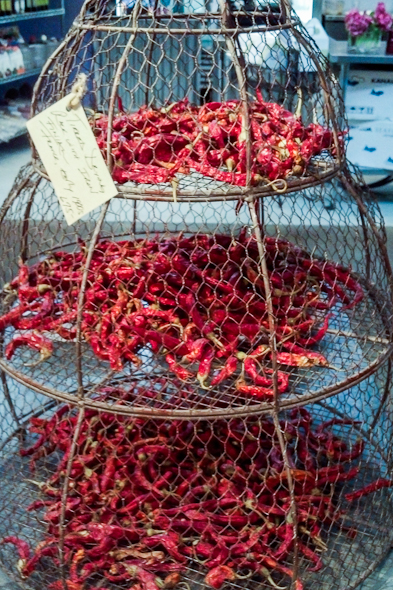 The Oxbow Public Market hosts a Saturday Farmers' Market. My wife and I found some of the most colorful food, flowers and farmers. On Friday, we ate an amazing lunch at one of the restaurants. I found a great tea shop and bought gifts for our children.
I miss Napa. I wish it were not so far away.
[photoshelter-gallery g_id='G0000VgqLvG7okCA' g_name='Napa-Valley-Oxbow-Public-Market' f_show_caption='t' f_show_slidenum='t' img_title='iptct' pho_credit='iptc' f_link='t' f_enable_embed_btn='t' f_send_to_friend_btn='t' f_fullscreen='t' f_bbar='t' f_htmllinks='t' f_mtrx='t' fsvis='f' width='590′ height='393′ bgcolor='#AAAAAA' btype='old' bcolor='#CCCCCC' crop='f' twoup='t' trans='xfade' tbs='2000′ bgtrans='f' linkdest='c' f_constrain='f' f_topbar='f' f_bbarbig=" f_show_watermark='f' f_smooth='f' f_ap='f' f_up='f' target='_self' wmds='llQ6QNgpeC.p1Ucz7U.Y5pqSG9OihHNsE_jOVRRpd0yNkTR44rPrY1dS8ZDXV_nLcKUgBw–' ]