Alicia Stephens and her beautiful Jewel of a baby
Six months ago, Alicia Stephens became a mother. This is her daughter and their first Christmas together.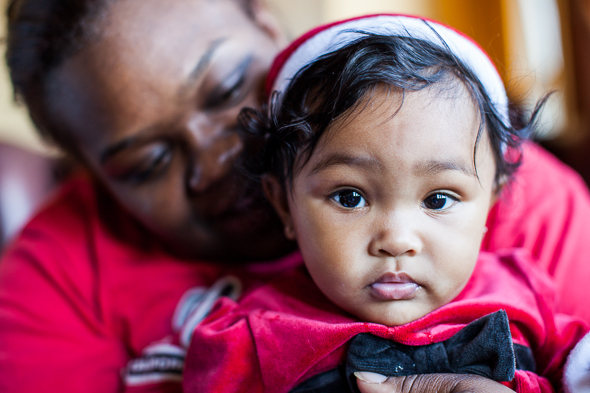 I met Alicia when both of us worked for the Upward Bound Program at the University of San Francisco. Upward Bound is a government program that supports low income first generation college bound high school students. Recently, new non-profits have started replacing Upward Bound, but few programs, if any, have been more successful.
Alicia graduated from college with a STEM major (Science, Technology, Engineering and Math). She advised students in the Upward Bound Math and Science Program.  Alicia is still studying science, but I do not understand what she does. I am a technology and liberal arts person, so she may need to explain it.
I have included this slideshow of the day. There is even a photo of our friend Reginald Moore, one of the best college advisers I know. (He is also a competent photo assistant.)
Thank you for letting me into your lives.