San Marin High School Boys Basketball Champions
A Season to Remember
During a blurry eleven day stretch, the San Marin High School Mustangs boys basketball team played four historic games.  During the second game, San Marin won its first North Coast Section basketball title. San Marin lost the fourth game to Oakland's Bishop O'Dowd in the CIF NorCal State Tournament.
Each game was decided in the closing seconds.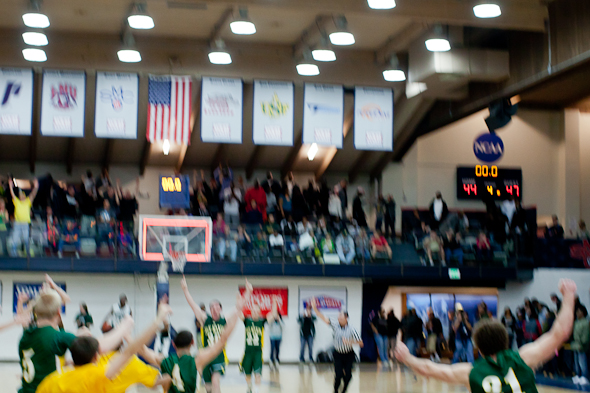 I taught at San Marin last year. Making the season more remarkable for me, last year was the only year I taught at the school. Since San Marin and I are about the same age, I feel extra fortunate to have been able to document San Marin sports history. Of all the schools in the North Coast Section, I walked into ….
Photographing the games was special for many other reasons. San Marin is located in a small Bay Area community. Novato, California supports its schools and sports teams, but San Marin had never won a basketball section title.  As the team started winning, the school and the local Novato community started believing. When the Mustangs upset nationally ranked Bishop O'Dowd to advance to the section title game, people started whispering about Arco Arena, the site of the state tournament.
[photoshelter-gallery g_id='G0000vpiqsWHTf0c' g_name='San-Marin-High-School-2011-NCS-Section-III-Boys-Basketball-Champions' f_show_caption='t' f_show_slidenum='t' img_title='iptct' pho_credit='iptc' f_link='t' f_enable_embed_btn='t' f_send_to_friend_btn='t' f_fullscreen='t' f_topbar='t' f_bbar='t' f_htmllinks='t' f_mtrx='t' fsvis='f' width='590′ height='393′ bgcolor='#AAAAAA' btype='old' bcolor='#CCCCCC' crop='f' twoup='t' trans='xfade' tbs='2000′ bgtrans='f' linkdest='c' f_constrain='f' f_bbarbig=" f_show_watermark='f' f_smooth='f' f_ap='f' f_up='f' target='_self' wmds='llQ6QNgpeC.p1Ucz7U.Y4Bv67DzdjHCrYoCy68sES6JBke6oU9tc.mKOyhLI.1ighMfoSQ–' ]
After winning the section title against El Cerrito 47-44 at St. Mary's in Moraga, San Marin would win one more game. Bishop O'Down and San Marin both reached the state tournament. When San Marin played Bishop O'Dowd in the state tournament, the Dragons advanced to Sacramento. San Marin fans remained at Redwood High School's gym with the players, families and coaches to celebrate with their heroes.