Treasure Island Music Festival Day 2
By the second day of the 2012 Treasure Island Music Festival, I was prepared to photograph fun. (Here is the gallery from Day 2 of Treasure Island Music Festival.)
I spent most of the days at the Painted Wonderland booth. I photographed a few bands and several vendors, but I mostly photographed the people of TIMF. After the first day, I was exhausted. Yet, I processed photographs until nearly 3:00. Each image energized me. Even the bad photos were alive. I woke up early last Sunday, so that I could continue uploading photos before I left for the second day.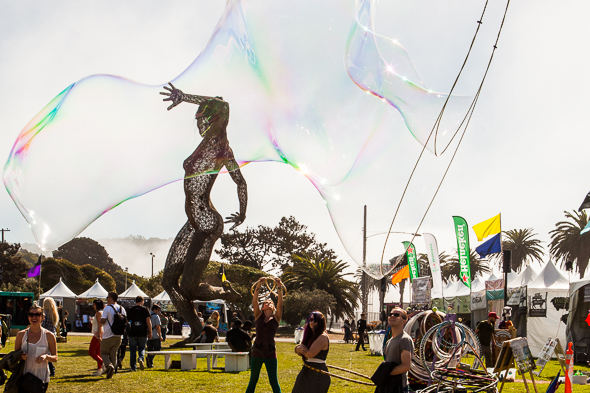 On Day 2, there were more bubbles, brighter sunsets, bigger statues and a taller Ferris Wheel. I searched for The Samba Stilt Circus, but they were replaced by an eight piece band El Radio Fantastique. El Radio Fantastique was a hidden treasure.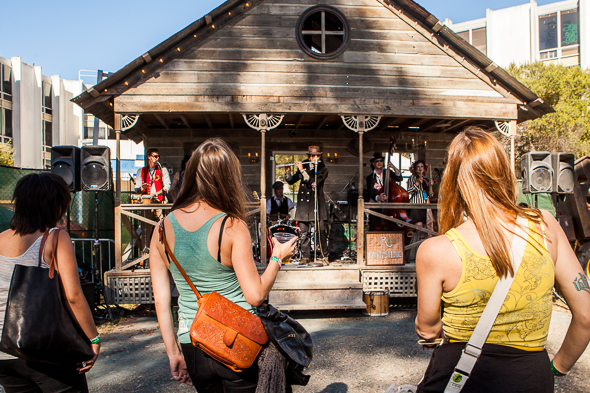 I also saw the best water balloon contest ever on Day 2.  (See five photos in the gallery)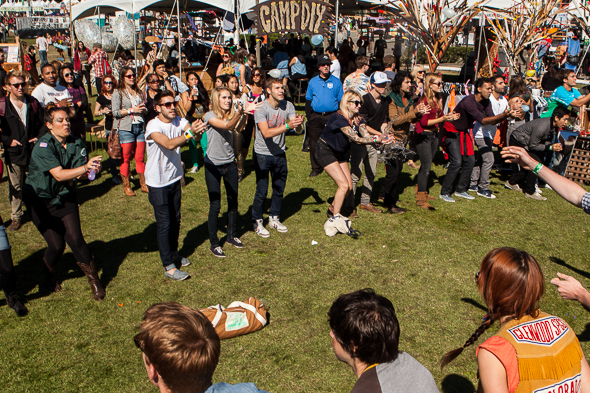 While other people noticed an amazing sunset, I photographed the interesting people. At the Treasure Island Music Festival, the people became more interesting than the music or the skyline.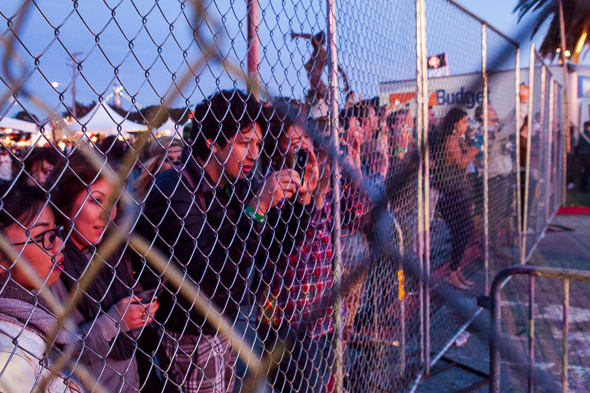 My friends at the Painted Wonderland tent continued impressing me and the hundreds of people who visited our booth.  A couple new artists joined our effort, including henna artist Lena Toney. All the artists at our tent contributed to make the Treasure Island Music Festival a happier place.
What did you enjoy? Please leave comments below.