Fresno High School Senate 2012 Stogie Bowl
The Fresno High School Senate was established in 1890. Until the 1970's, the club only admitted boys. (There was an equivalent for girls during part of the first 80 years, but the club is so old, American women did not have a Constitutional right to vote when the Fresno High Senate started. )
We're talking old.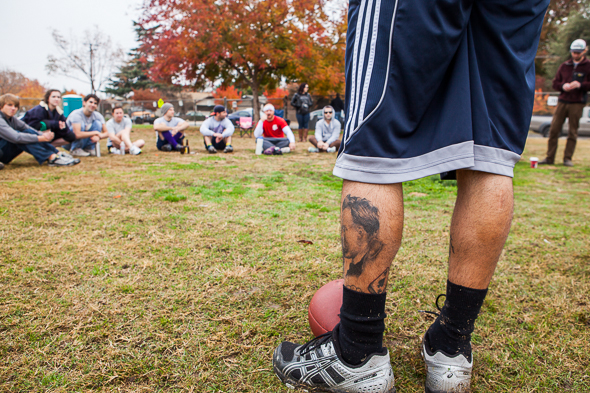 When I joined Senate, MTV was a few years old. My classmates and I raced home and watched new wave music videos.  Now, I am starting to sound old, which I have been for several years at Stogie Bowl. This year, I was the second oldest.
Most of the people were not born when I attended my first game in 1984.
Sometimes Senate seems as if it is merely a debate club with a football problem… or is it the other way around? We love a good debate. (We love any debate, but we love each other.)  Senate trains its members to argue assertively and respectfully. We are not necessarily moderate, but we are civil.
Looking at the photo gallery, we might seem as if we are an unlikely group of civic leaders. At a time when our country's political leaders argue continuously, our organization becomes more unlikely each year… and more necessary.