Every Convention Tells a Story – JEA San Antonio
True story:
While I was preparing for my final presentation, a sales person approached me in my hotel lobby. The woman wanted to sell me something similar to a timeshare, "but it was not a timeshare."  I stopped preparing my presentation while my tea finished steeping.  She continued asking me questions loud enough so that I could barely hear the newscaster discuss the recent CIA Director's resignation. Then the salesperson inside my hotel asked me, "So what do you think about this David Petraeus thing." Before I could respond, the salesperson continued,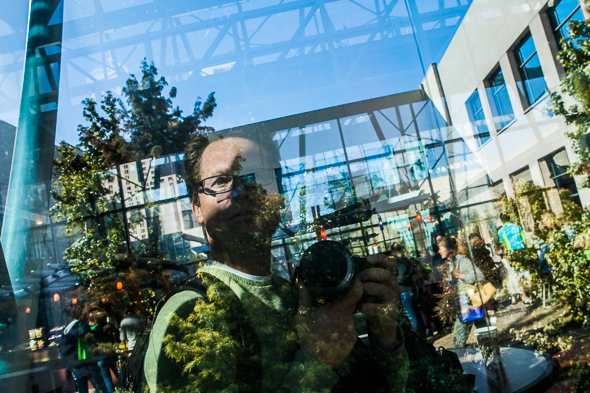 "I think that Obama is a secret Muslim and he is covering up Benghazi."
[photoshelter-gallery g_id="G00007zuWMXSUNAw" g_name="San-Antonio-JEA-NSPA-Fall-National-High-School-Journalism-Convention" f_show_caption="t" f_show_slidenum="t" img_title="fname" pho_credit="iptc" f_link="t" f_enable_embed_btn="t" f_send_to_friend_btn="t" f_fullscreen="t" f_topbar="t" f_bbar="t" f_htmllinks="t" f_mtrx="t" fsvis="f" width="590″ height="393″ bgcolor="#AAAAAA" btype="old" bcolor="#CCCCCC" crop="f" twoup="t" trans="xfade" tbs="2000″ bgtrans="f" linkdest="c" f_constrain="f" f_bbarbig="" f_show_watermark="f" f_smooth="f" f_ap="f" f_up="f" target="_self" wmds="llQ6QNgpeC.p1Ucz7U.Y58aLQ2neZE9vy3eCzQORQAli_vJE71ttkkTN.6TvTWMvify8vA–" ]
I paused before responding… I paused several times. My answer was quite brilliant, and I will share it for you in the comment section in case your hotel sanctions similar sales tactics. For now, I want to illustrate a different point.
Some people will make up "the story behind the story."
At the San Antonio JEA/ NSPA National High School Journalism Conference, I presented a photo story workshop with Dave LaBelle. Dave and I also instructed at a similar convention in Seattle, Washington earlier this year.  I probably benefit from the relationship more than any audience member. Because of Dave's accomplishments, I am challenged to work harder. Since Dave is generous, who am I to be selfish?
Dave and I encourage students to tell stories, or as Dave explains, "make pictures." This is not to be confused with "make UP pictures," rather he differentiates make from take. Dave interacts with people. He reveals stories.  He tells "stories behind the stories."
When I am near Dave, I am compelled to meet new people and find new stories. I met a woman who danced to an old song. (She is a professor.) I will remember her forever, and you will once you see her dancing.  I saw an old friend from high school who moved to San Antonio more than ten years ago. We ate at Casa Rio and toured the River Walk. I visited a local farmers market at The Pearl Brewery where I met two new chefs and an old dog on a bike. At the Market Square (El Mercado), I saw an Elvis impersonator. I think.
I made new friends at The Body Shop. I also met a University of Texas student who, coincidentally, was working on a photo story about his girlfriend. She is a teacher who plays guitar. I went to the Hard Rock Cafe and toasted my father with another new friend. We shared the family stories behind the stories. Then I went to sleep.
After the final sunrise, a Rising Star brought her San Diego high school students to The Alamo for a quick portrait lesson.
The next JEA National Conference will be much different. I am one of the local organizers. I will be creating the story.