The Reeducation of Martha Tessmer – Distracted Teen Driving
In my last post, I wrote about Rev. Anne Howard, a national leader who is educating young preachers to grow faith communities. Today, I am featuring Martha Tessmer, an inspirational leader who uses her faith to educate young people. Both people inspire me to be stronger and kinder, especially during moments of uncertainty. I have learned to trust something greater than myself… which is pretty easy to do.
I am not that big of a deal, but not so small that I should do nothing.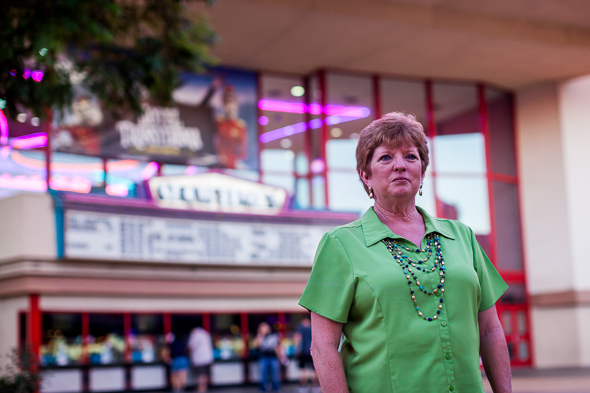 For the last four summers, I have photographed the support group Mother of an Angel Friendship Network. Martha founded the group after her teenage Donovan died in a distracted driving accident. This year, I photographed Martha outside a Fresno, California movie theater. Since Donovan's death, Martha has lead an extraordinary life. She has spoken across the country. She has appeared on national television. Yet there are still some things she will not do. Martha once loved escaping to the movies. Now, she struggles to stand near the marque.
Today I arrived in San Antonio, Texas for the Fall 2012 National High School Journalism Convention. A few thousand high school students attend each national conference. I am one of the speakers. We challenge the students to engage their audience and exercise their First Amendment rights, but I wonder if the students trust us. Do I have the authority to reach the students.
What do I really know?
bf