T. Mills and The Parent Tent
T. Mills and The Vans Warped Parent Trap
At every Vans Warped Tour show, I see something unusual. In San Francisco this year, I saw a tent called "Reverse Daycare." Parents gathered in the area while their children attended the concert.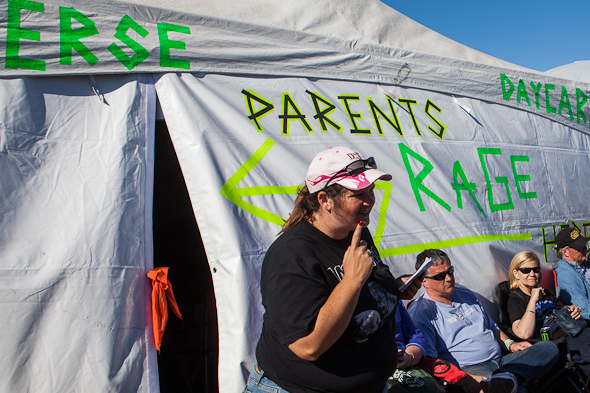 The tent was a great idea, but I always passed quickly, afraid that some magical force might pull me into the space reserved for old folks.
Usually, being a parent is comforting, but not at a concert.
When I photographed California rapper T. Mills, I wondered if should have been in the parent tent.  T. Mills' lyrics could be considered degrading to women, except nearly all of his fans are female. The young women cheered wildly, many singing along to all the songs.
I probably enjoyed his performance more than I would have enjoyed being in the parent tent, but I was also grateful that I could only photograph three songs.  That is about my limit for any band these days.
Today T. Mills released his new digital mixed tape Thrillionaire.