Mary Minnette Sappington Mother of an Angel
When I was visiting the Mothers of an Angel Friendship Network last week, I visited Clovis East High School on the first day of the 2012-2013 school year with Mary Minnette Sappington. Mary's daughter Kim Hamilton is one of the students honored on the wall.  Before Mary and I drove to Clovis East, we met at another memorial near the Highway 180 overpass. Mary feels especially connected to this location since it was the last place where Kimberly was alive.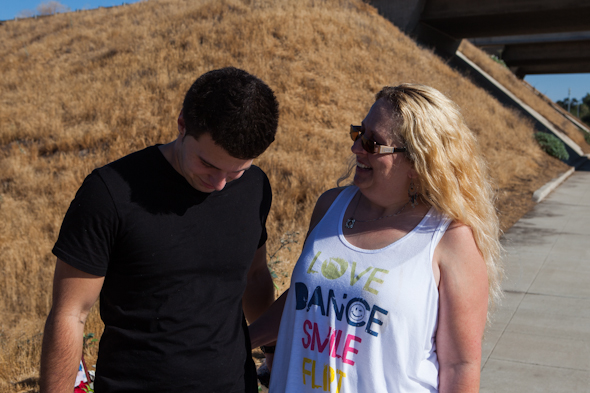 Mary is a member of the support group Mother of an Angel Friendship Network. On Monday August 20, 2012, I photographed Mary, Mary's son and Martha Tessmer. Martha organized the support group and this is my fourth year photographing the families.  Today is also Mary's birthday.
NOTE: On December 3rd, as I was scrolling through my photo archive of Mary and other mothers, I remembered a recent online conversation between Mary and a few mothers. I contacted Mary and asked her to post comments below about safety changes for state highway workers in California.