Maxwell Park Day in the Park
Yesterday was the "Seventh Annual Day in the Park" in our Oakland, California Maxwell Park neighborhood. The Day in the Park is the signature event for our neighborhood.  The event is held at a little park with the same name as our neighborhood.  There is also an old Maxwell Park Elementary School just down the street from the park. (When the school was built, the park did not exist.)
The event occurs on the second Saturday of September. One block is closed to traffic, except for the food vendors, musicians and community fire officials who bring plastic red hats.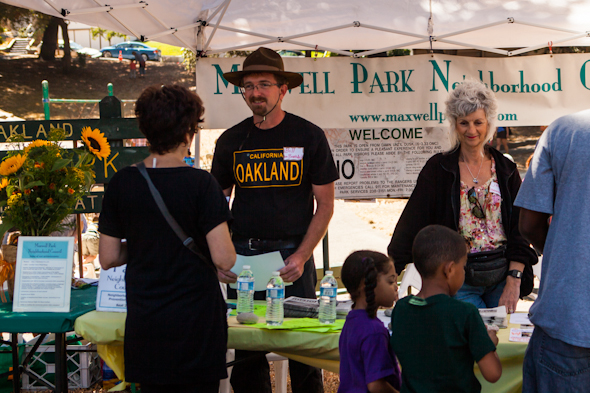 This year, the event seemed especially important for the neighborhood and the organizers. We have amazing neighbors.
(Edited at 9:15 pm Sun 9/9/12) One of our neighbors who prefers not to be photographed, agreed to photograph me. I think she enjoyed taking pictures, and probably would make a good photographer. She took several others using my camera. Thank you.
bf